It's officially the giving season, so why not give a little something back to yourself or to your organization? With the end of the year coming to a close, sometimes there's a little extra money in your pocket or company budget to buy something special.
If you currently have a surplus budget you wish to use before the year ends, how can you evaluate the latest and greatest products that will best suit your business? If you are planning on upgrading your IT assets next year, what are some productivity tools that you'll want to budget for?
To help, our IT procurement team came up with a list of business and consumer products that are trending this holiday season. Please note, Tech Networks of Boston was not paid to promote these items.
Trending Business Products:
Here are our recommended practical office products and gadgets that can improve your technology operations and revitalize your workplace:

The Plantronics Savis 8200 headset is a more comfortable alternative to a handheld phone and features wireless connectivity, Bluetooth capability, and active noise canceling. This is a great office product if your staff is required to be on the phone most of the day.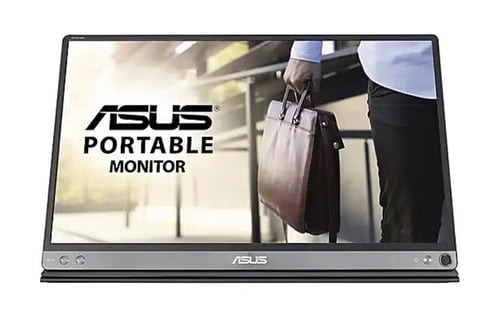 Do you have outdated, boxy monitors on your desks at work? The ASUS ZenScreen monitor is 15.6 inches, very slim and light, and built for portability. The monitor only needs a single USB connector cable to be fully compatible with almost any laptop. At around $250, this monitor would be a great purchase to utilize your remaining tech budgets for the year – especially if you have workers who sometimes work remotely.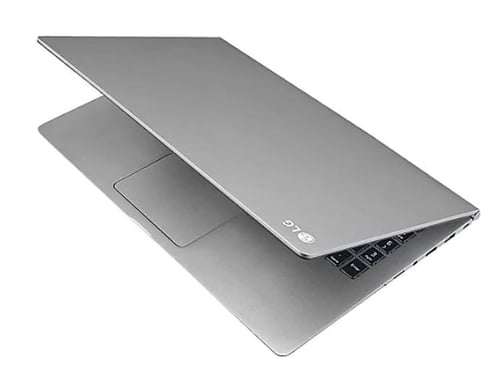 The LG Gram is a great laptop for business professionals who need to stay connected and collaborate effectively. Featuring 8 GB RAM, the popular product is extremely portable due to its size and weight and has a long battery life. This laptop has a powerful processor and gives you the power of a desktop PC, with the portability of a laptop. This computer is a great choice with a price tag of $1,000 and is appropriate for nonprofit professionals. When comparing laptops to purchase, the LG Gram will provide you similar functionality to its competitors at a better price.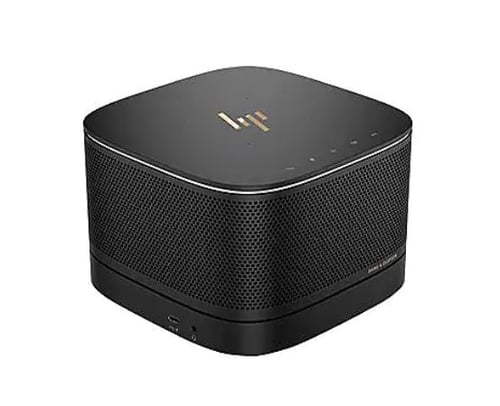 The HP Elite Slice is a device for virtual meetings and conferences and integrates voice, video, and data capabilities needed for real-time collaboration. The integrated microphone can capture sound up to five meters and supports noise cancellation to eliminate unwanted sounds. The wireless display module eliminates cables with easy sharing via Skype for Business and can also connect with an HDMI port. If you have funds available for conference call and meeting improvements, this might be the stress and worry-free system you need.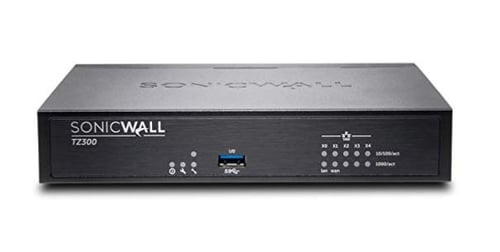 A firewall is a barrier or shield that is intended to protect your PC, tablet, or phone from the data-based malware dangers that exist on the Internet. Data is exchanged between your computer and servers and routers in cyberspace, and firewalls monitor this data to check whether they're safe or not. If you are conducting online donations or making online purchases, a firewall is a must-have to protect yourself and your data.
The SonicWall TZ300 or TZ400 are the most popular products used by our clients, depending on requirements. Higher broadband demands high-speed protection. These affordable firewalls let small businesses and home offices take full advantage of high-speed broadband, without compromising the highly effective protection needed to stop cyberattacks.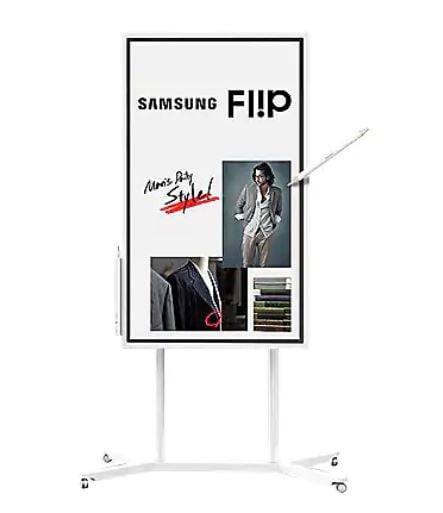 6. Samsung Flip Display WM55H
Closing out our office gadgets is a stunning new tool to improve business collaboration. The Samsung Flip is a digital flip chart that can be used during meetings or at events to present ideas, graphics, or presentations. The Flip is a digital replacement for your standard flip chart or whiteboard and can move seamlessly from portrait to landscape in both whiteboard or blackboard design modes. Up to four people can use the screen simultaneously, and there are two speakers to allow audio presentation. If you have a budget remaining to upgrade your conference room, this is a great choice. The Samsung Flip has an excellent rating on Zdnet.com and has a lower price tag compared to it's competitor products by Google and Microsoft.
Trending Consumer Products/Tech Gifts:
Looking for something fun or high-tech to impress? Here is a list of our top five trending tech products that would be great gifts for your family, friends, or yourself!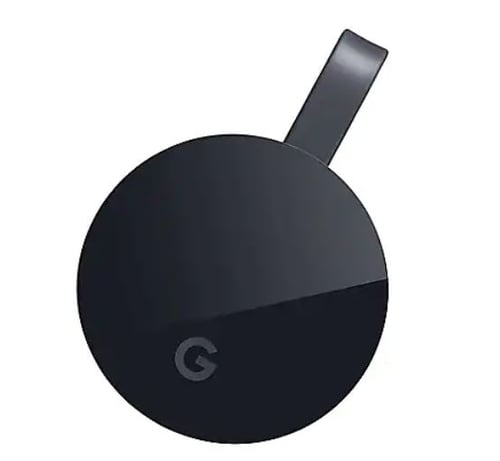 The Google Chromecast Ultra is a streaming device that plugs into your TV's HDMI port. The Chromecast acts as a remote and you can use your iPhone, iPad, Android device or laptop to stream from thousands of cast-enabled apps. A streaming device that plugs into your TV's HDMI port, Chromecast Ultra provides fast, reliable performance with minimal buffering and smooth streaming. Use your iPhone, iPad, Android device or laptop to stream from thousands of cast-enabled apps.
The Chromecast Ultra provides a better picture, deeper color and smoother video when streaming up to 4K content to a 4K TV with Chromecast Ultra. Whether your TV is 4K or HD, it automatically optimizes content for the best picture quality possible.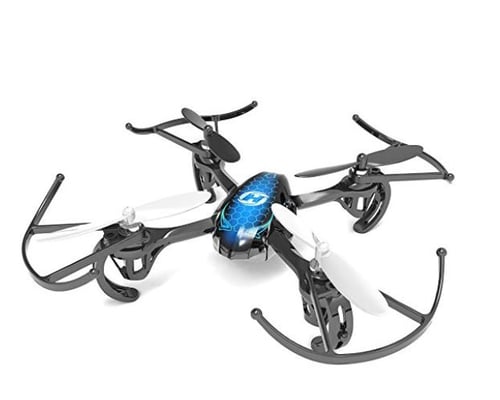 The Holy Stone Mini Helicopter Drone is a fun toy for younger children and beginners. The wind-resistant control range is 30-50 meters, and each flight time for the helicopter drone is 6-8 minutes. This helicopter drone does not have the ability to take photos, but it's fun to fly and learn control before moving on to a more advanced model.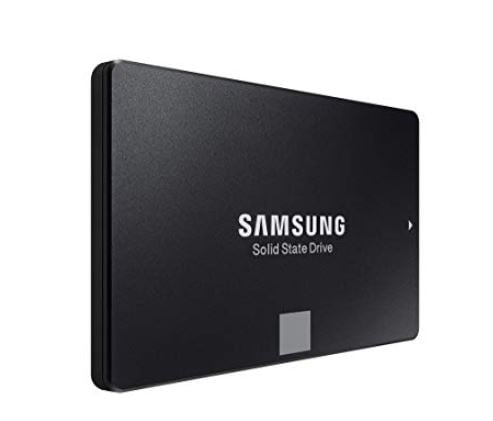 If you are a gamer or know someone who is, this could be the perfect gift. The Samsung 860 EVO is specially designed to enhance performance of mainstream PCs and laptops. With the latest V-NAND technology, this fast and reliable SSD comes in a wide range of compatible form factors and capacities.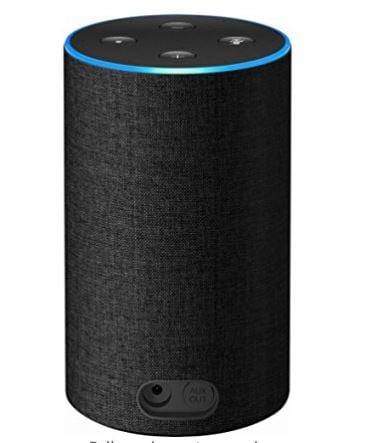 The Amazon Echo smart speaker comes with Amazon's voice control assistant, Alexa. You can ask Alexa to read the news, do math problems, report the weather, play music, and a lot more. The Amazon Echo is larger than the Echo Dot and has better sound quality. Besides that, all of the features are the same. Both devices can pair with items such as Nest thermostats or Philips Hue lighting systems and you can control your smart home systems directly from your Amazon devices or with the Alexa App.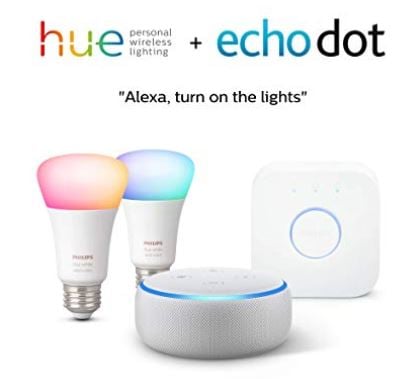 Have you ever walked into your house and stumbled to find the light switch in the dark? The Echo Dot is the smaller, less-expensive version of the Amazon Echo (above) and this package comes with LED smart bulbs so you can open the door and say "Alexa, turn on the living room light". Now how cool is that?
Are there any tech products you are interested in learning more about? Is there a certain technology project you want to execute but aren't sure which products would be the best solution? Leave your questions in the comments!
If your nonprofit is looking to make end-of-year tech purchases or plan for 2019, our IT procurement specialist can help. Feel free to contact us for a quote or recommendations.