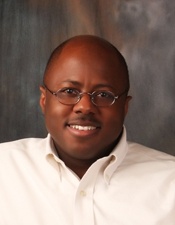 On July 20, Tech Networks of Boston (also known as TNB) is pleased to invite local employees of nonprofit organizations to a Roundtable session with Quintus Jett of Rutgers University.
Quintus will address how to use online and social media to engage new constituencies about nonprofit causes. As a case study for discussion, he will present his use of video and social media to address Chinese nonprofits and volunteer service to audiences in China. Related issues include marketing issues of content design, channels, and promotion.
Here's what Quintus says about this session:
"My goal is to stimulate thought and discussion of online engagement about developing a constituency: one that might be different in perceptions, interests, language, and/or location than more familiar constituencies."
Here's a little more about our distinguished featured guest:
Quintus Jett
, is a professor at
Rutgers University-Newark
. He has a background in Systems and Industrial Engineering, as well as a Ph.D. in Organizational Theory. A former business school professor, he brings needed perspectives of Innovation and Operations Management to fields of Volunteerism, Nonprofit management, and Public Service.
Please register through this
link
. We hope you can make it!