By Susan Labandibar, Executive Chair, Tech Networks of Boston
In 2013, my secure encrypted email account, along with those of the other 410,000 subscribers to Lavabit, a cloud-based service, was abruptly shut down. Lavabit pulled the plug on the website and my email was lost forever. The only warning I received was a terse note from the founder, Ladar Levison, who said that he "could no longer guarantee the privacy of Lavabit email, and was therefore terminating the service."
I had no clue that for the past 38 days, Levison had been fighting a losing battle with the FBI, who had arrived at Lavabit's offices with a sealed court order requiring him to install a surveillance device on the company's network and hand over the private encryption keys. After a flurry of desperate court appearances, subpoenas, appeals, and being found in contempt of court, the beleaguered Levison had no choice but to break his promise of secure private email to his subscribers, or to shut the door and walk away from the ten years of hard work he had put into growing his startup.
Levison chose to close down Lavabit, stating that that he would not become "complicit in crimes against the American people". This was the end of the only US-based asymmetrically-encrypted cloud computing service. Levison is still fighting in the courts to keep the Lavabit metadata out of the hands of the federal government. But where even such deep-pocketed companies such as Google have failed, Levision is unlikely to succeed.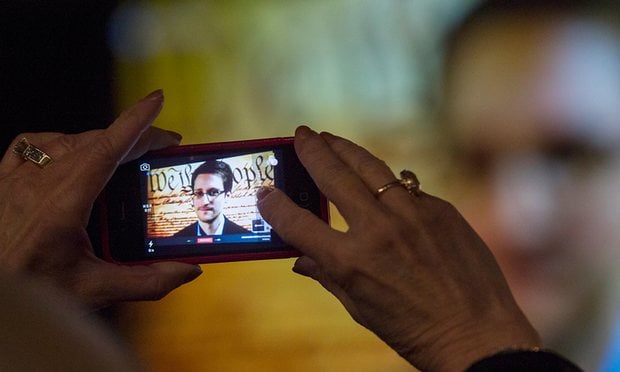 Last Friday, The Guardian newspaper reported that, by error, the government released the name of the Lavabit subscriber whose email the FBI sought. It was, of course, Edward Snowden, the IT consultant and systems administrator who stunned the world by leaking classified information that revealed the depth and breadth of the surveillance programs of the US government. Edward Snowden is currently living in exile in Russia, unable to return to the United States without risking torture, imprisonment and possibly the death penalty.
Levison and Snowden are both professionals in the IT industry who were faced with a moral choice. Levison sacrificed his business to protect client data secure from prying eyes. Snowden risked his life to blow the whistle on a government agency that made privacy impossible. They showed us the courage it will take to protect information technology in the world of the future.