When it comes to upgrading your IT systems, what's the most cost-effective approach? Should your company invest in 100% Cloud-based solutions or is there an alternative that fits your requirements and your budget? For nonprofits, identifying the best resources and staying within tight financial constraints is especially important. In many cases, your firm may not have a dedicated IT team in place, so you'll need to enlist the aid of a professional consultant.
For starters, a consultant can help you review your IT systems and develop an understanding of where your organization is headed over the next 18 months…and the next 5 years. Why 5 years? Because the servers that run your systems generally have a lifespan of 6-10 years and the laptops and desktops they power become obsolete within about 4 years. IT Consultants can give you insight into whether your server or operating system will experience "end of life" for support, impacting regular security updates.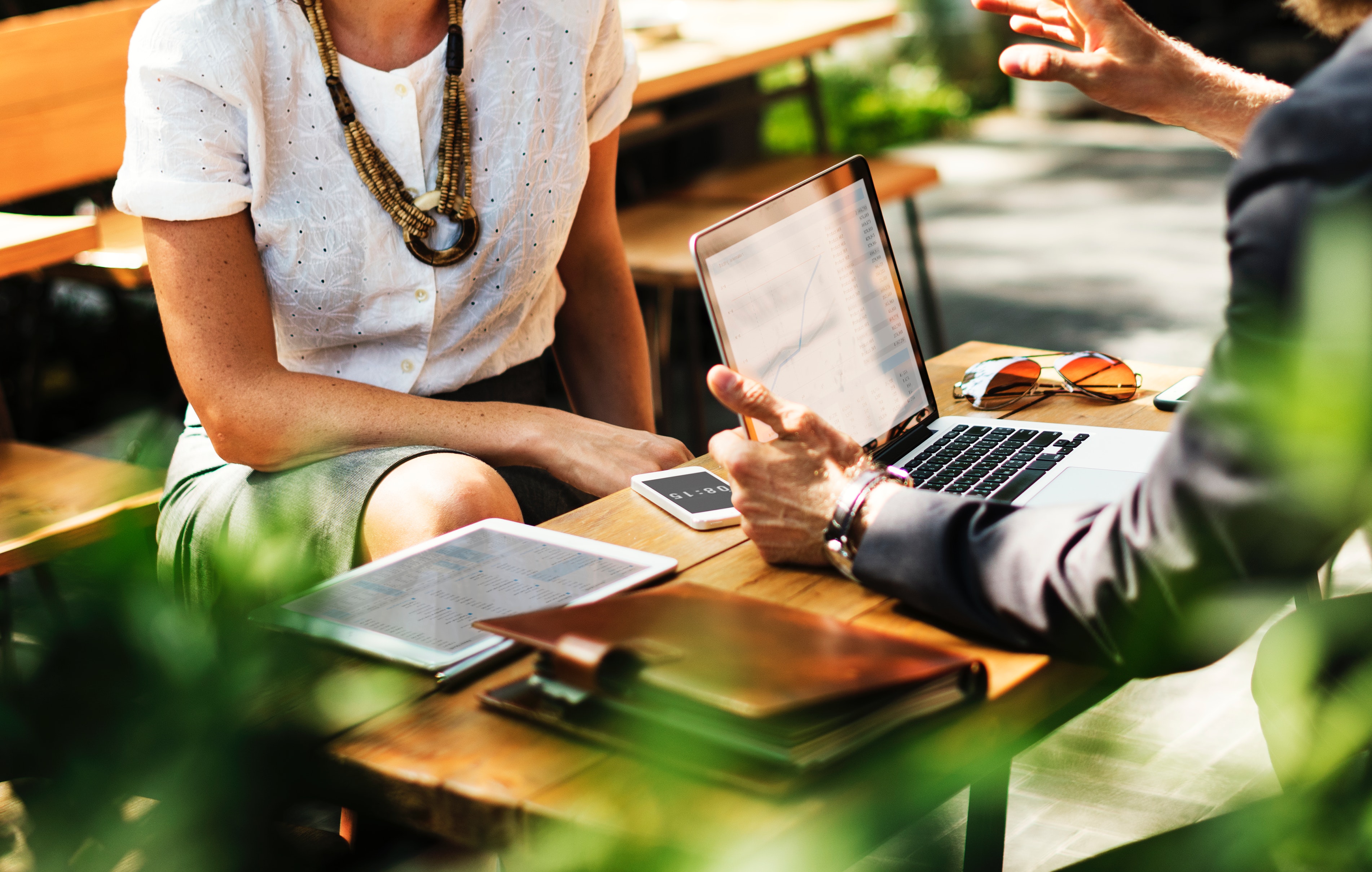 Photo by rawpixel.com from Pexels
Sure, some people continue to work with office machines that are past their prime. Keep in mind that this approach may interfere with daily operations like handling emails and scheduling, which can negatively impact your team's productivity. You could end up spending more than the cost of a new laptop in repairs to an older model.
What will your team need?
Take the same proactive approach to your operating system (OS). If you're running anything earlier than Windows 10, you risk no longer having support from Microsoft in the near future. On January 14, 2020, Windows 7 and Windows Server 2008 R2 will reach the end of it's support life cycle and your security could be at risk. A Windows life cycle fact sheet is available here and can be useful for making decisions on when to replace or upgrade your software.
Work with the IT consultant to determine your organization's basic software needs. Does 50% of the team require only MS Office applications? Are there team members who need to run Adobe and other design software that demands high performance machines? What about financial programs or large databases?
Once you've outlined where your organization is working today, think about the future. Confirm that all stakeholders, including marketing, are onboard with the planning. Anticipate new hires or personnel who may transition to primarily mobile or remote work. Will you enlarge a sales team that is largely on the road? What will they need to stay connected and secure as they conduct business in a separate physical location?
Be sure you have a few loaner laptops on hand, in the event the new ones aren't ready on the employees' day one. When an IT team procures new equipment, there's a process involved to ensure that everything integrates into the organization. This includes removing bloatware, installing the proper OS, and configuring each device, which takes time. Avoid running to a consumer retail store to make an office laptop purchase; use the loaners to bridge the gap instead!
Coverage for "Oops"
In the case of laptops and devices for remote employees, consider purchasing an additional warranty, to cover battery replacement and accidental damage. The reasoning is that users tend to treat a company-owned device less gently than their personal device, which can lead to rougher handling and more repairs. Even with commercial-grade equipment, a warranty ensures that the life expectancy on your devices is optimal.
Some employees want to use their own devices for work tasks. The success of this depends largely on the sensitivity of the information they will be collecting and the security of integrating their device into the office system. We have a handy bring your own device (BYOD) policy template you can customize and implement at your organization. You must ensure that they're running the right OS and complying with all regulations, just as if they were located onsite at your office. One of the disadvantages of employees bringing their own devices is that it would not be considered a company asset.
Planning your tech budget is time well spent. With the rapid adoption of mobile, Cloud, virtualization, and other technologies, your organization cannot afford to run on obsolescence. If you're a nonprofit, keep in mind that your IT consultant might help you score a good deal on software purchases and more through Tech Soup.
If you'd like to meet with us to review your tech budgeting needs for 2019, contact us – we'd like to help!