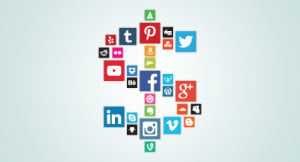 Do you wish you could increase your nonprofits' reach with paid social media ads?
Social media advertising is becoming more and more popular as it is relatively new and social networks are filled with hundreds of millions of consumers.
On Facebook, desktop ads have 8.1x higher click-through rates and mobile ads have 9.1x higher click-through rates than normal web ads. Meanwhile, Promoted Tweets have shown average engagement rates of 1-3 percent—much higher than traditional banner ads. This year, 80% of marketers said they have used promoted Tweets.
At our last TNB Roundtable, Julia Campbell of J Campbell Social Marketing made some key points:
Social media isn't "free". Half the work is creating a compelling ad, and half the work is promoting it.
Make your Facebook ads "native". Make it look like they belong on the page, if the ad blends in with your news feed and has interesting content, the viewer is more likely to click.
When paying for ads, make sure you receive something in return. Capture an email or get a new blog subscriber.

On Twitter, use the appropriate hashtags to get noticed and join in on the conversation.
Choose to use paid social media ads when you have especially engaging content. This will increase brand awareness and eventually bring in some new supporters and fundraising dollars!
To see more free workshops & roundtable discussions for nonprofits, check out our events schedule at www.techboston.com/events.