At Tech Networks of Boston, we take sustainability seriously. As a member of both the Climate Action Business Association and the Sustainable Business Network of Massachusetts, we make it our business to put planet before profit. We also are proud to be a Certified B Corporation, which means that we undergo a rigorous certification process every three years where we prove that we are operating in a sustainable and responsible manner. We were honored to be selected as a 2018 Best for the World Honoree by B Lab this past year.
While all of this goes to show Tech Networks' commitment to sustainability, what we are really proud of is how passionate our employees are about taking the practices they learn in the office and bringing them home. Trevor, one of our Service Desk Technicians, is always asking questions and looking for ways to generate less waste, "I've learned more in the last few months about recycling and refuse than ever. Most of us know we are trashing our planet, but this information gives us a way to do something about it! They don't teach you this in school." With that in mind, we've put together an easy guide to help bring sustainability home with you!
It is easier than you think to bring sustainable practices and products into your home. In my household, we have committed to thinking carefully about the purchase of disposable products and have tried looking for more sustainable solutions. For example, a few months ago we ran out of Ziploc bags and instead of adding more to our shopping list, we searched for multi-use bags to replace them. Changing the products you use steadily over time allows you to make a huge impact without paying to replace everything up front.
To learn more about general sustainability practices, watch the video to get some quick tips! Once you're ready to start applying these tips, keep reading to find some of my favorite sustainable products to use at home.
1. If you are someone who is constantly on the go and drinking iced coffee or other beverages that require straws, consider investing in a set of aluminum straws. The ones that we use in the office can be found here. But you can also purchase durable glass straws from fellow B Corp, Simply Straws and also support a non-profit with your purchase.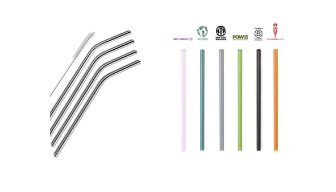 2. R

eusable shopping bags are key to cutting down on the amount of plastic that you contribute to the

100 billion

plastic bags Americans use each year. But, sometimes it's hard to find a reliable, large, and easy to carry bag. My personal favorite is my Sling rePETe bag from fellow B Corp

ChicoBag

.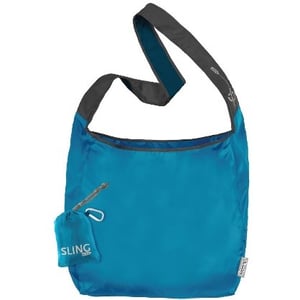 3. Also an easy way to move to a more sustainable home is to replace your old dirty sponges with a reusable silicon sponge for scraping dirty pots and pans and a bio-degradable sponge for easy washing.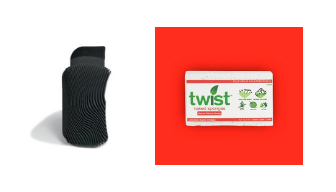 4. Instead of using dryer sheets, consider investing in wool dryer balls, which actually cut down on the time it takes to dry your clothes while making sure they are soft and static-free!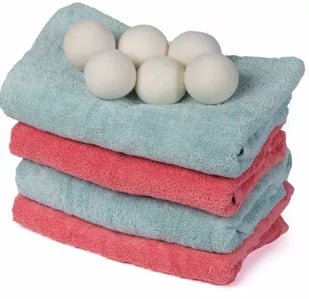 5. Do you often come back from the grocery store with a ton of those small plastic produce bags? Consider purchasing a set of reusable produce bags that easily fit into your bag so that you're always ready to go shopping.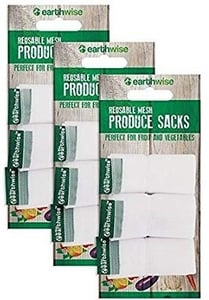 6. If you have a to-go coffee habit, consider getting this barista standardized coffee cup from KeepCup, a fellow B Corp. All of their sizes are the standard options for coffee shops, so you never have to worry about being a bother asking to use your own cup.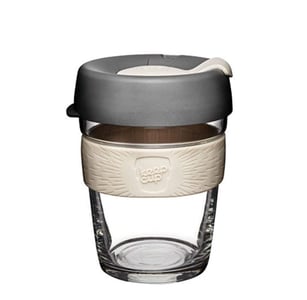 7. Looking for a reusable water bottle to bring to work and use on the go? Check out fellow B Corp Kleen Kanteen for some great options that keep your drinks hot or cold for hours.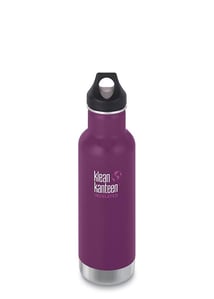 8. Did you know that most toilet paper is made out of virgin trees? That means that we cut down huge swaths of forest every year just to wipe our bums! Fellow B Corp Who Gives a Crap has a sustainable solution that also donates 50% of profit to local communities.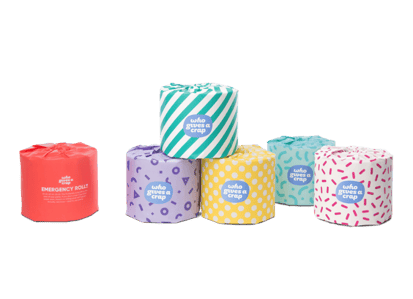 9. Finally, start switching out your plastic storage containers for more sustainable (and healthier) glass or metal options like these ones from Pyrex or these great products from B Corp, U Konserve. These also stop dangerous plastic byproducts from seeping into your food when you reheat in the microwave.

What are some of your favorite sustainable products to use at home or at work? Leave yours in the comments!